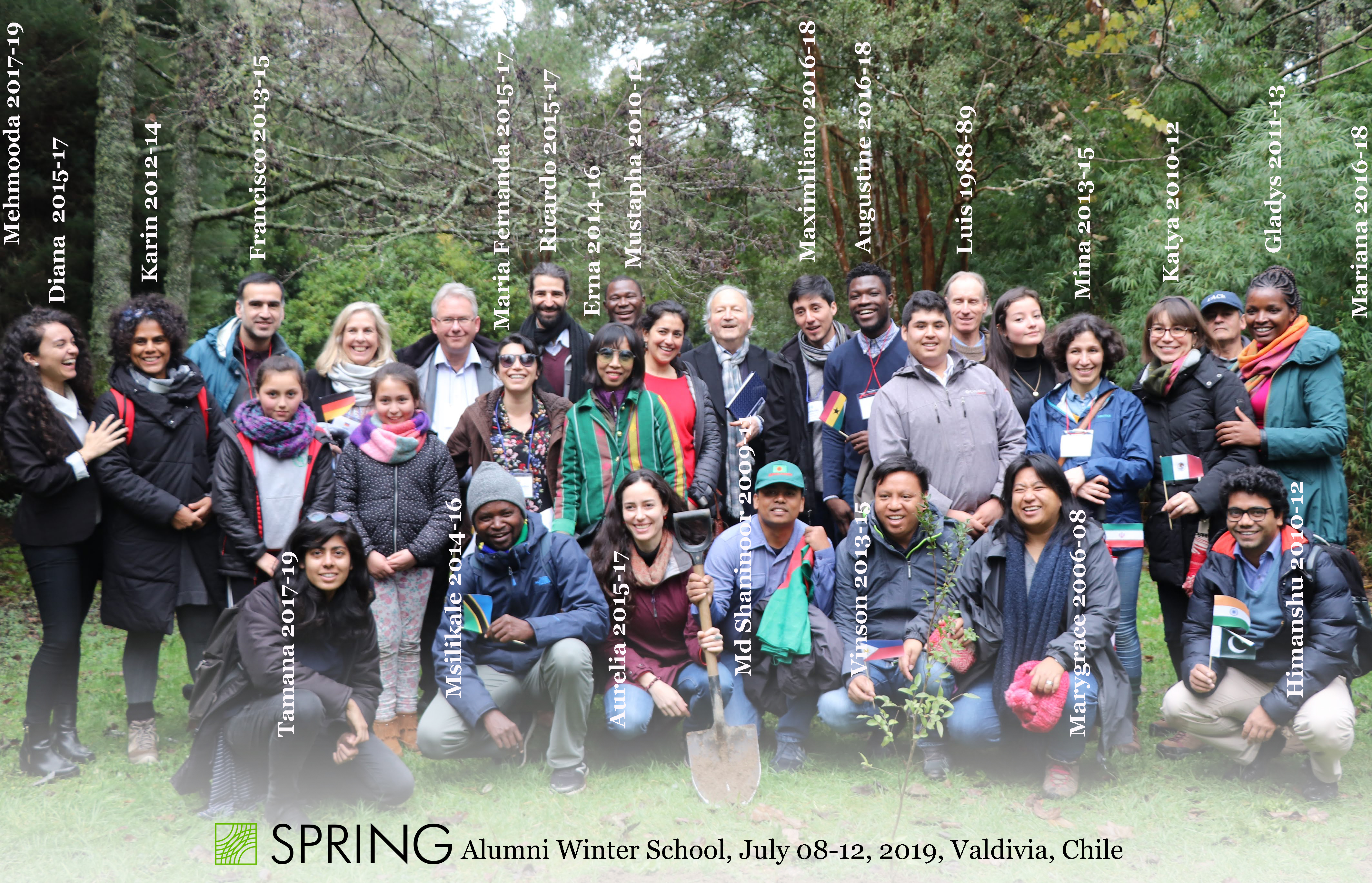 Winter school in July? Yes, says SPRING!
Do you know how to have a winter school in July? Our colleagues from the SPRING (Spatial Planning for Regions in Growing Economies) programme at TU Dortmund do! Just take it to another hemisphere.
"Regional Development Planning and the Sustainable Development Goals (SDGs) at local level in Latin America and the Caribbean" – this was the topic of the SPRING Alumni Winter School that took place in Valdivia, Chile from July 8 – 12, 2019.
The Winter School brought together 22 alumni from Bangladesh, Brazil, Ghana, Guatemala, India, Indonesia, Colombia, Mexico, Pakistan, Philippines, Zimbabwe and Tanzania.
The five-day Winter School was divided into lecture series on "SDGs Globally and regionally", "Sustainable cities and action for climate" and "The role of planner in implementing the SDGs", followed by podium discussions. The speakers included university professors and alumni, as well as representatives of the local city administration and local experts.
Thanks to the excellent coordination by Marygrace Balinos (SPRING Batch 2006/08), the organisation team was able to raise funds amounting to 22,950€ and 6,100€ from the DAAD and the Wilo Foundation.
The Winter School was completed with the planting of 12 endemic species in the botanical garden of the "Universidad Austral de Chile".
You can read more about the SPRING programme here