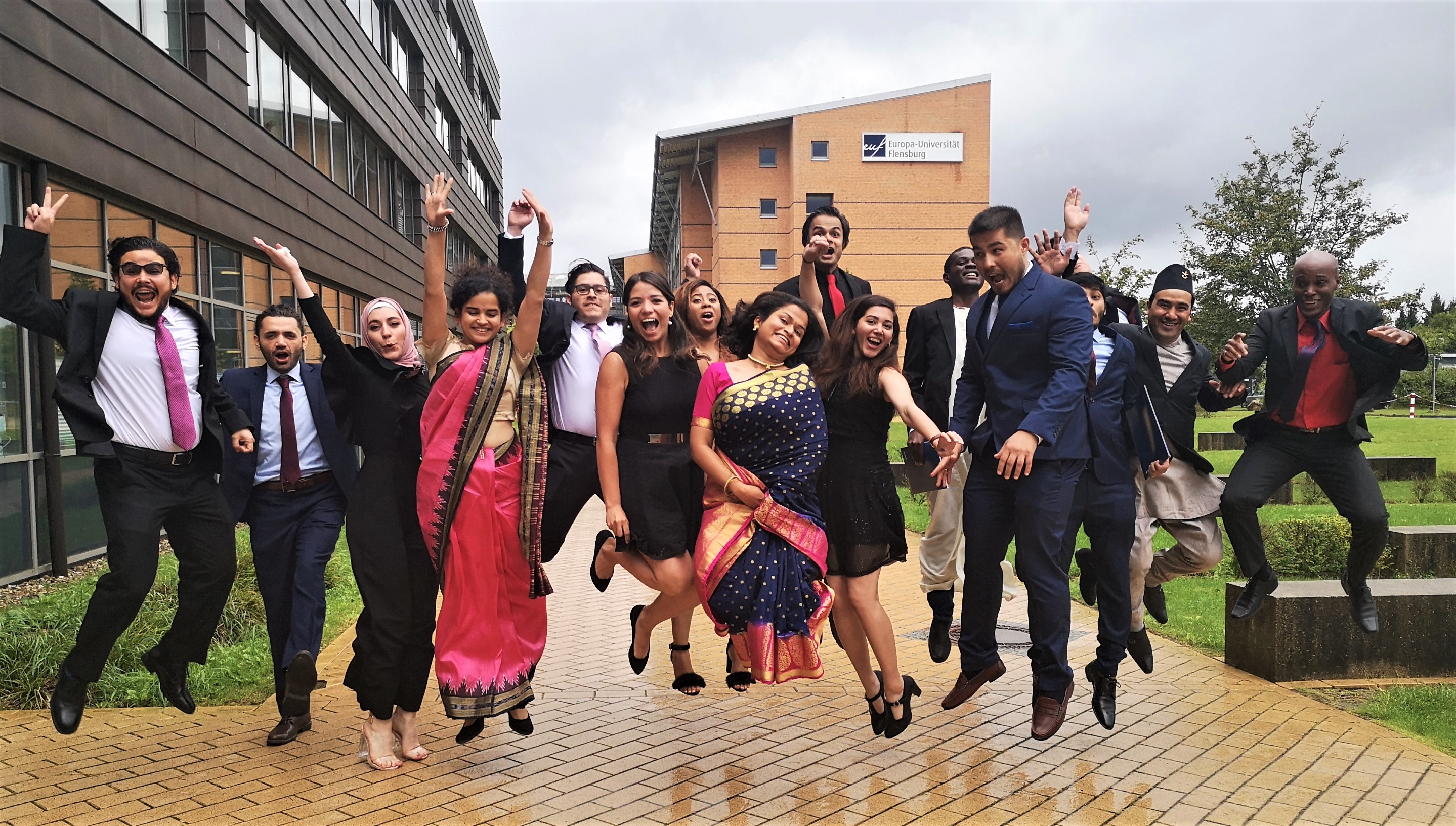 Flensburg celebrates a new batch of EEM graduates
In September 2019, the "Energy and Environmental Management" (EMM) programme at the University of Flensburg celebrated the graduation of sixteen Master of Engineering in Energy and Environmental Management degree holders from fourteen countries.
A DAAD co-funded programme with the major focus on enabling improved access to modern and sustainable energy supplies and prevention of the climate catastrophe, the Energy and Environmental Management course has, since 1989, annually trained around 15 energy specialists from all three southern development continents.
The graduation ceremony was also a welcome event for twelve new students. For the first time, a so-called pre-semester is being offered in the programme, to better convey elementary economic sciences and knowledge of methods within the framework of the ever more densely packed programme. As before, a German course is also part of the course. Another change in the programme is the relocation of the 5-week international class (previously taken in Scotland) to Ireland, where students will be exposed to realistic working conditions in the future.
The AGEP Network wishes recent EEM graduates huge success in their future plans and welcomes the new students to Germany.
Read more about the EEM programme here