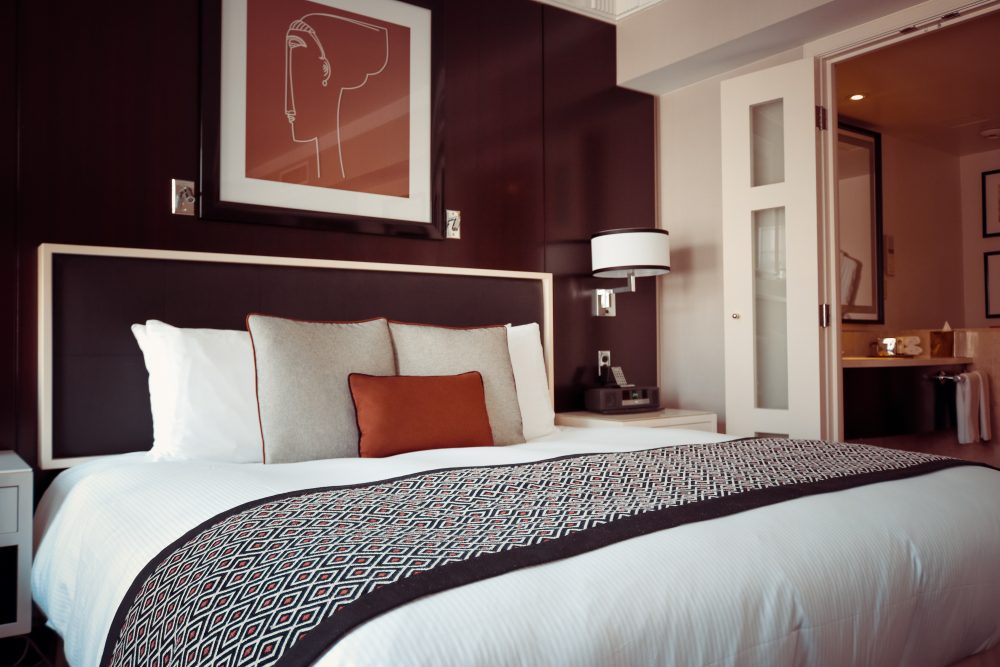 How at home you feel in Germany also depends on your accommodation situation. This is why you should find somewhere to live as soon as possible. You can start looking for accommodation from your home country.
Inexpensive accommodation is in great demand in university cities. So start looking for an affordable room as early as possible, and search through as many channels as possible. You might not immediately be successful. But don't be disheartened: The Studentenwerk and the International Offices can help you look for accommodation, and usually, a few weeks after the semester has started, the situation eases again.
Where can I live?
We would like to introduce to you the different kinds of accommodation available. The kind of accommodation you ultimately decide on depends on your personal requirements and budget.
Student residences
You can rent the cheapest rooms or small apartments in student residences. Use our Accommodation-Finder database to find information on a large selection of student residences in Germany.
More information on student residences
A single room in a student residence costs between 120 and 200 euro, an apartment between 250 and 370 euro. If you would like to live in student residences, first visit the website of the Studentenwerk for your university.  Here, you will find detailed information about halls of residence, furnishings, rent, leases and names of contact persons.
Some Studentenwerk organisations offer applicants from abroad special service packages. These packages include all kinds of services, from a room in student residences and health insurance to vouchers for cultural events or canteen meals depending on university location. These services help you when you arrive in Germany: You know what is already organised and paid for, and you know what you still have to arrange yourself
Please note: You do not automatically get a room in student residences when you are offered a place at a university. As soon as you receive notification of admission, submit an application to the Studentenwerk. If you need help with this, please contact the International Office at your university or a DAAD office in your home country.
Shared accommodation
The most popular form of accommodation among students is private shared accommodation, or "Wohngemeinschaften" (WGs) as they are known in German. The principle is that a flat is shared by several people. Each tenant has his or her own room while the bathroom and kitchen are used jointly.
More information on shared accommodation
The cost of electricity, internet and telephone are also shared. For a room in a shared flat, you can expect to pay between 150 and 300 euro.
The advantages: Shared accommodation is much cheaper and more sociable than an apartment you rent on your own. It's easier to make friends and learn German when you have flatmates.
The disadvantages: You're never alone. Sharing accommodation sometimes requires tolerance, for example when it comes to issues such as noise, orderliness and different routines.
The internet is the easiest way of finding accommodation in Germany from your home country. You can often contact prospective flatmates by e-mail or Skype. Find out what's available on the most popular websites for shared accommodation in Germany:
Shared accommodation links:
You're already here? At your university, usually in the foyer, you will also find accommodation advertisements posted by other students on notice boards. These kinds of announcements are also posted in cafés and supermarkets too. So keep your eyes open!
Flat/Apartment
If you prefer to live on your own and like to have your peace and quiet, a small apartment may be the right choice for you. Check out vacancies on the internet in good time before your course starts. Local newspapers also publish advertisements for accommodation (often at the weekend) which are usually also offered online.
More information on flats/apartments
You can rent apartments either furnished or unfurnished. You have to contact a private landlord and ensure that you are registered for electricity, gas, telephone and internet. Before landlords sign a contract, they often want to see proof of income or demand a security. Rent prices can vary considerably depending on city and amenities. You are unlikely to find an apartment for less than 250 euro base rent, or "cold rent".
Costs:
Find out about what the rent includes and compare rent prices. Is your rent a so-called "cold rent /net rent" (without additional expenses such as water, heating and waste disposal) or "gross warm rent/final rent"? Additional expenses can amount to over 50 percent of the "cold rent". You are usually also required to pay a deposit (one to two months' base rent) and possibly also an estate agent's commission. Also remember other fixed expenses that have to be paid (for example, telephone, internet, electricity and insurance).
The following websites are useful for private accommodation vacancies and requests:
More information: https://www.study-in.de/de/aufenthalt-planen/wohnen/
Temporary solution
If you still haven't found a room by the time you arrive in Germany, or your accommodation is not yet vacant, you can stay for a few days in a hostel, youth hostel or a student hotel run by the Studentenwerk.
 Hostel Links
The cost of accommodation will make up a large part of your expenses in Germany. The section "Costs / Finance" will help you plan for this. Good luck finding accommodation!