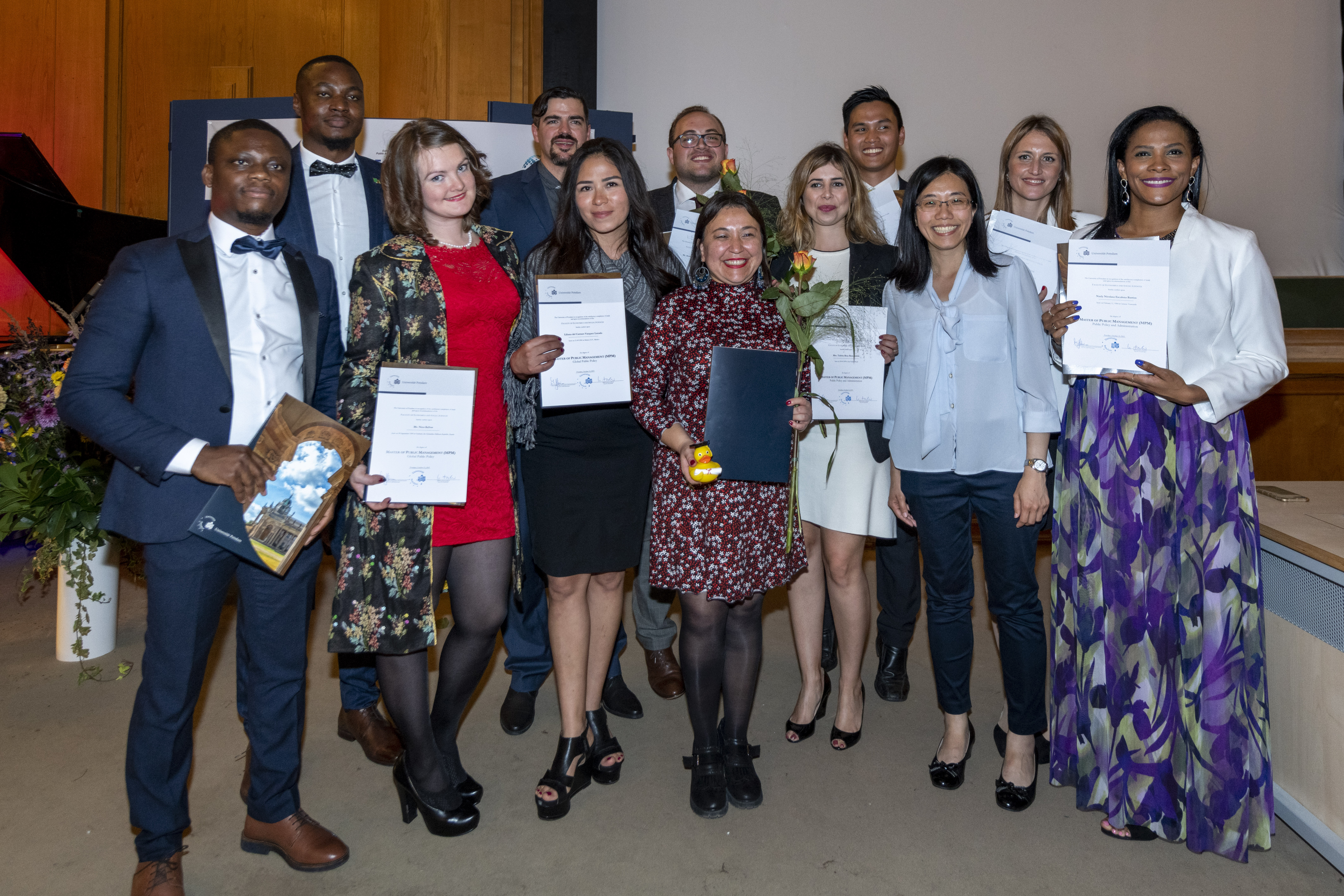 MPM Potsdam celebrates the recent graduates
On October 15, 2019, during the 20th Graduation of the Master of Public Management (MPM) Program, the participants of the 2018/2019 cohort  were awarded their degrees. Around 100 guests joined the festive ceremony, among them Prof. Dr. Isabella Proeller, Co-Director of the Program and Dr. Thomas Gebhardt, Academic Manager of the Potsdam Center for Policy and Management (PCPM). In her inspiring keynote speech, Bettina Lüscher, Chief Spokesperson of the World Food Programme (WFP) in Berlin, addressed current global challenges and the importance of the knowledge of every MPM participant to tackle them.
Congratulations to the graduates on the completion of the Master of Public Management!
You can read more about the MPM Program here