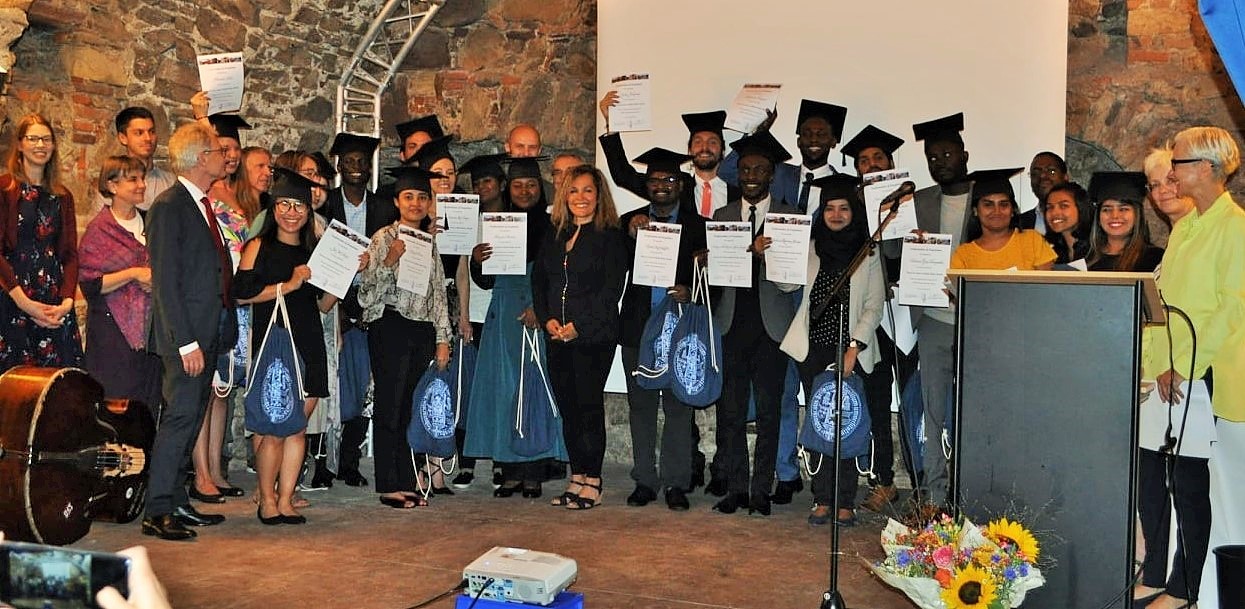 Young Global Urban Health graduates of the Freiburg University
Our youngest AGEP-member, a one-year full-time MSc programme in Global Urban Health at the University of Freiburg, has just celebrated the graduation of their 2018/2019 cohort with participants from 5 different continents and a range of disciplines related to humanities and medicine.
Based on national and international Global Health and Urban Health concepts, and in line with international strategies, such as the SDGs (Sustainable Development Goals), the MSc GUH programme in Freiburg trains its participants to identify and manage risk factors for health in big cities especially, but not only, in low- and middle income countries.
Together with the course management, we wish the MSc GUH graduates all the best with their professional and personal endeavours, and welcome them into a big family of Germany alumni worldwide!
Interested to learn more about the MSc GUM programme? Click here