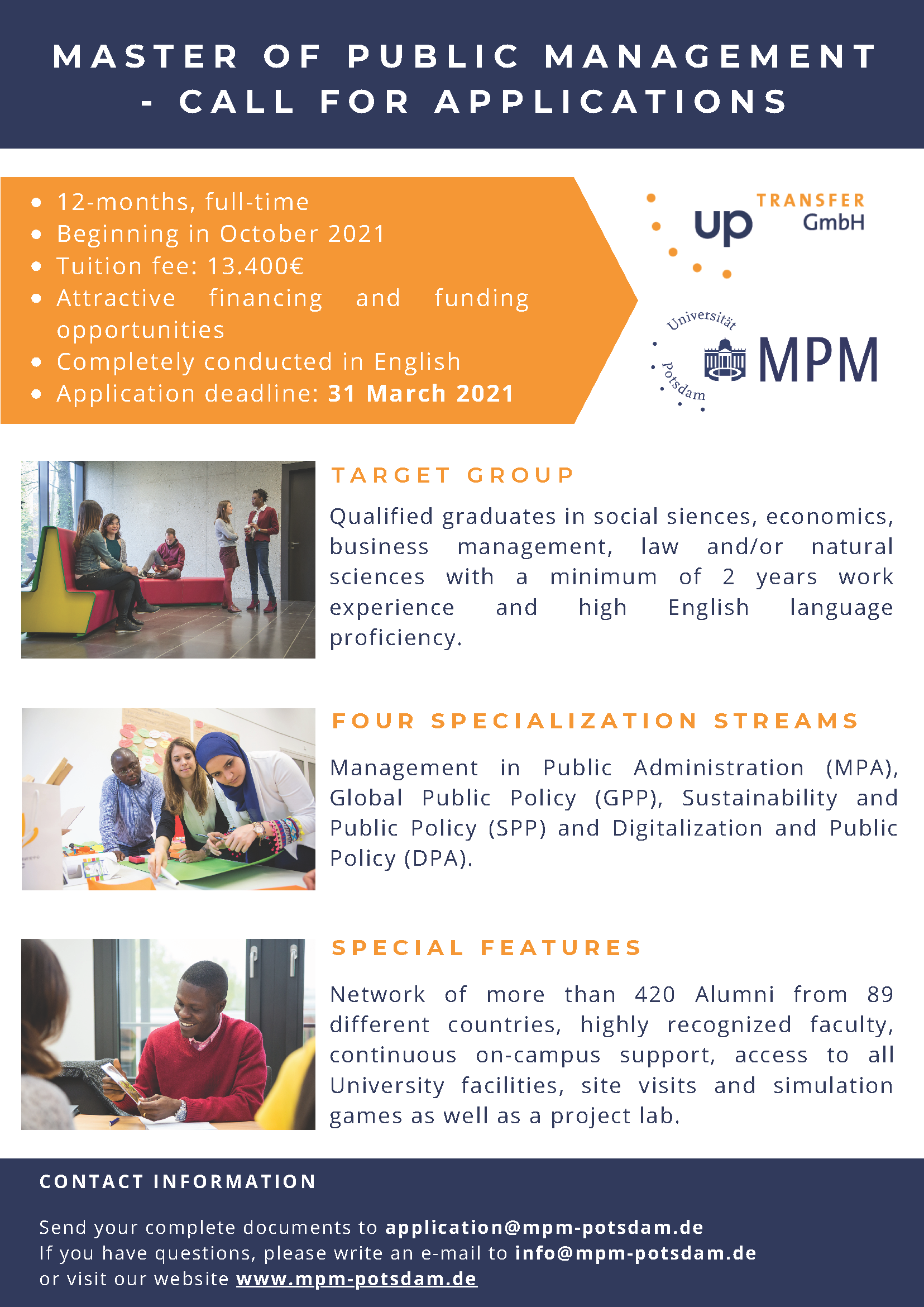 Call for Application for the Master of Public Management at the University of Potsdam
The EAPAA accredited and internationally recognized MPM Program is a science-based and practice-oriented mid-career program that aims to equip young and mid-career professionals with a new understanding of public service issues. Public administration requires decision-makers with interdisciplinary management and problem-solving skills. MPM students study in an international setting and are taught by a highly recognized faculty at the University of Potsdam, which is one of the leading competence centers for governance and public sector in Germany.
Duration:
12 months full-time program, beginning in October 2021
Language of instruction:
English
Specialization streams:
Management in Public Administration, Global Public Policy, Sustainability and Public Policy, and Digitalization and Public Policy.
Special features:
Network of more than 420 alumni from 89 different countries, highly recognized faculty, continuous on-campus support, access to all University facilities, site visits and simulation games as well as a project lab.
Application requirements:        
Higher education degree, proficiency in English, minimum 2 years relevant work experience.
Application Deadline:
31 March 2021