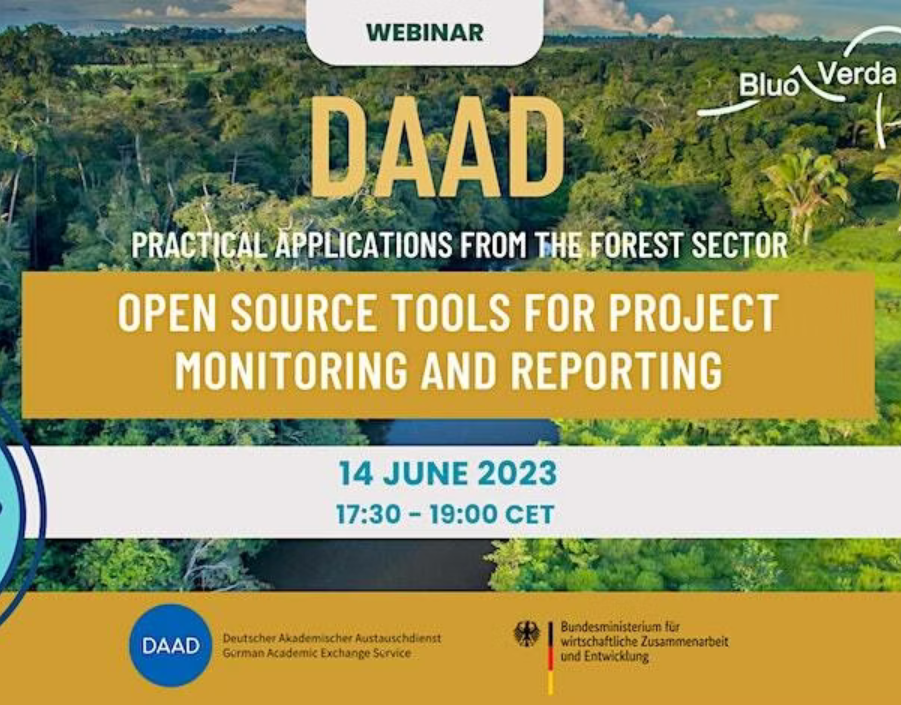 Webinar "Geographic Information Systems: practical applications for sustainable natural resource management"
"Open-Source Tools for Project Monitoring and Reporting – Practical Applications from the Forest Sector"
In the current planetary crisis, we are experiencing challenges such as biodiversity loss, deforestation and land degradation. Open-Source tools are powerful allies to monitor and assess progress in addressing these challenges. This webinar will provide new insights into this evolving field through practical examples from the forest sector. Speakers will present innovative ways for using GIS tools and remote sensing solutions in research and development projects for the sustainable management of natural resources.
Agenda:
"NICFI Satellite Data Program – Providing Satellite Imagery to Monitor Tropical Forests" Charlotte Bishop (KSAT – Kongsberg Satellite Services).
"Forest Management Inventory (FMI) using Open Foris (Calc) in Georgia" Alex Wellenbeck (PhD candidate Georg-August Universität Göttingen)
"Using the platform Earth Map, an innovative, free, and open-source tool to evaluate deforestation in concessions (2000 -2020) of the Tambopata Province, Peru" Daniela Limanche de la Fuente (PhD candidate Technische Universität Dresden).
This event is jointly organized by BluoVerda e.V. and Weltweit e.V.