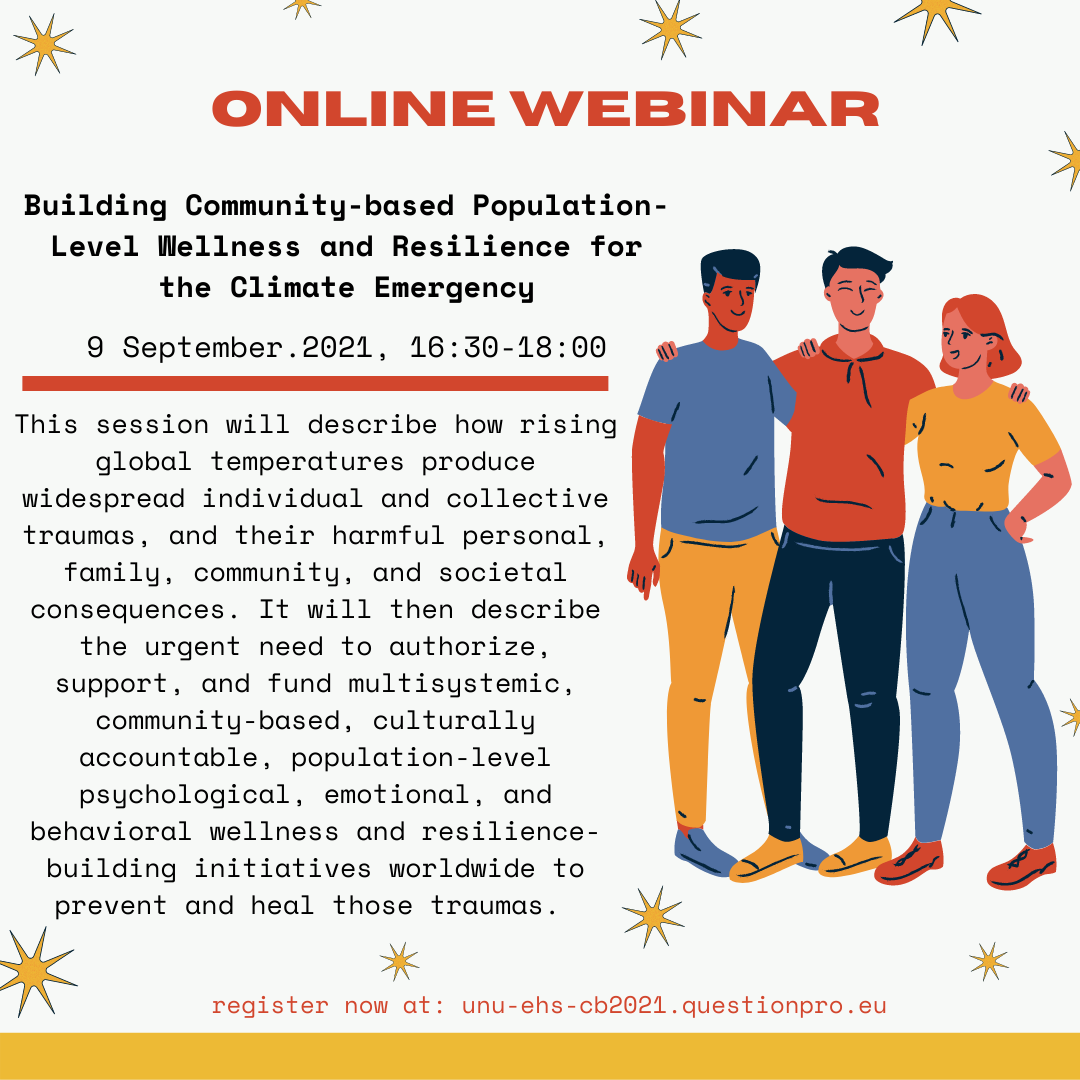 WEBINAR: Building Community-based Population-Level Wellness and Resilience for the Climate Emergency
The accelerating disasters and toxic stresses generated by the global climate emergency are producing skyrocketing mental health and psychosocial problems worldwide. Millions of people, however, cannot get help. If we remain unprepared, climate change-generated individual and collective traumas will not only threaten everyone's health, safety, and wellbeing, they will make the changes required to slash emissions and reduce temperatures to manageable levels all but impossible.
This session will describe how rising global temperatures produce widespread individual and collective traumas, and their harmful personal, family, community, and societal consequences. It will then describe the urgent need to authorize, support, and fund multisystemic, community-based, culturally accountable, population-level psychological, emotional, and behavioral wellness and resilience-building initiatives worldwide to prevent and heal those traumas.
Click here for further information and registration