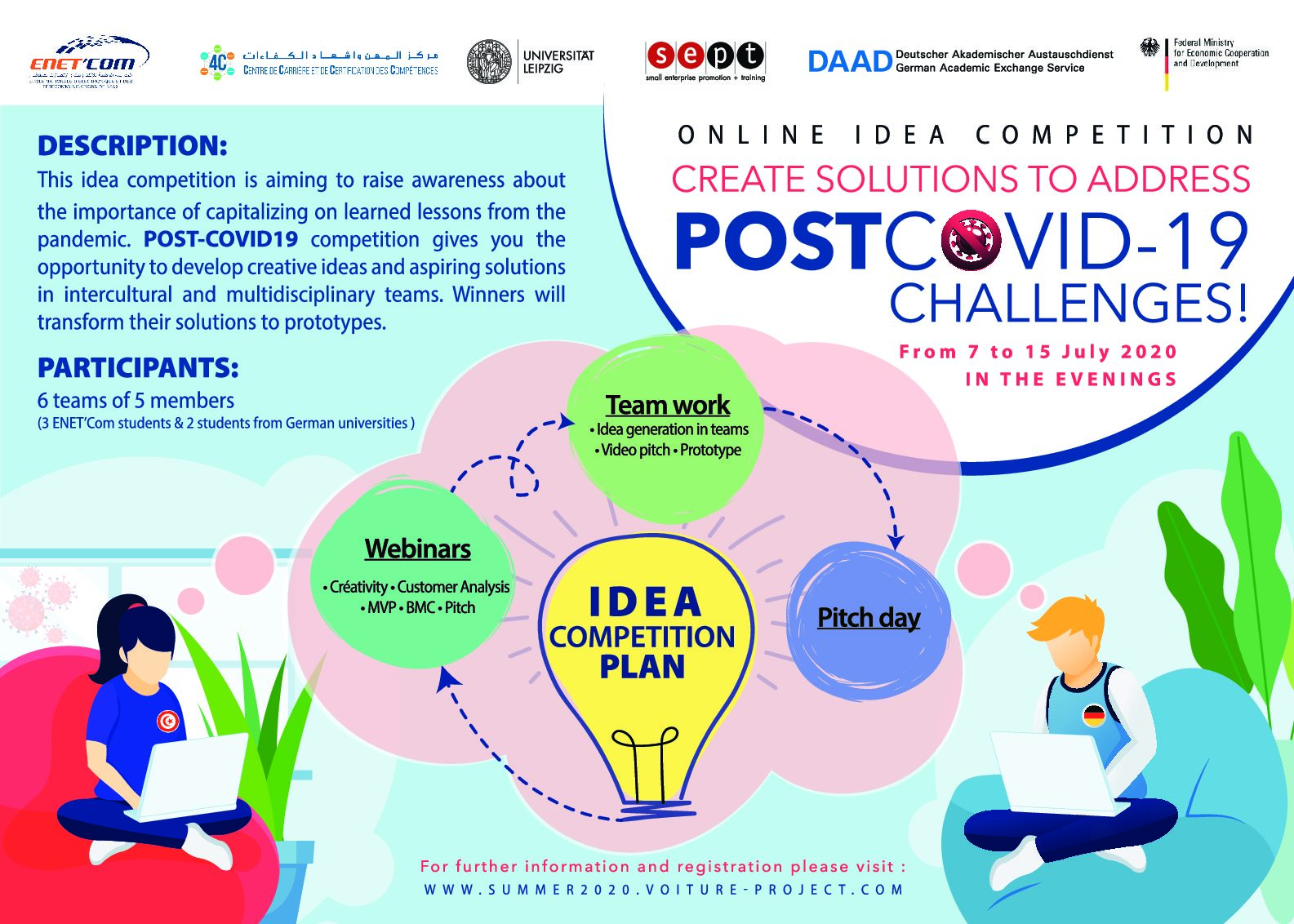 VOITURE: Idea Competition 2020
Dear students in AGEP Study Programs,
In the scope of our project VOITURE we would like to invite you to participate in the Online Idea Competition 2020 which will take place between 07 – 15 July in the evenings from 17:00 – 20:00 O'clock (CEST) and will handle topics related to Covid-19. The competition will be organized with students of ENET'Com University in Sfax, Tunisia. The teams will be mixed of Tunisian students of ENET'Com and international students of German Universities.
Check the attached flyer for first impression. Further details about the event and registration you can find on the website:
https://www.summer2020.voiture-project.com/———————————————————————————————————-For registration: (Deadline 28.06.2020 midnight CEST)
Please apply per email to in4in@uni-leipzig.de by sending:
Your chosen field of action (please choose one or maximum two fields of actions). Please state it clearly in the email. Fields of action are declared on the website, beneath "Themes"
CV
A short Cover Letter (no longer than one page) stating your motivation to participate Please title your email with the keywords "VOITURE: Idea Competition 2020"
Places are limited!