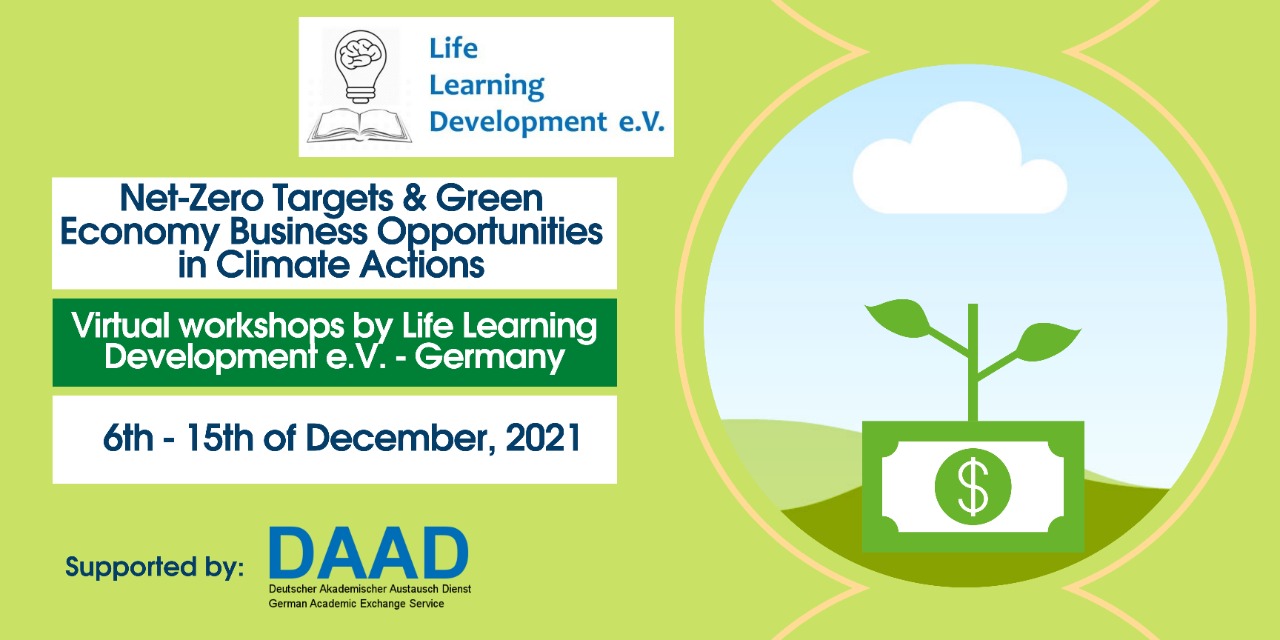 "Net-Zero Targets & Green Economy Business Opportunities in Climate Actions"
Date: 6th– 15th December, 2021. Implemented by: Life Learning
Development e.V. (LLD), Duisburg.
The workshop offers space for interaction and exchange of experiences between the German and international participants and the speakers. Cultural particularities in issues of climate change, support measures for decarbonization and awareness.
The aim of workshop is to enable the participants to:
– Understand global warming and climate change risk implications and opportunities.
– Develop competence and behavioral awareness on climate change, circular economy and global energy transition to green economy.
– Discuss innovation, system thinking, design strategies and sustainable business model for organizational resilience.
– Share best practices that could facilitate the transition to net zero emissions through eco-friendly solutions.
Application deadline: December 3rd , 2021, 23:59 (CET)
Apply here: https://lnkd.in/dFgqj-A2