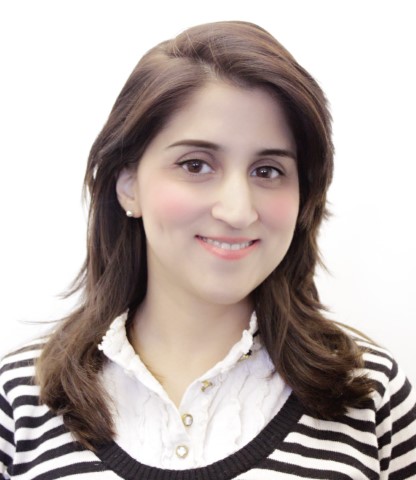 AGEP students: succes stories
Read an inspiring story of successful cooperation within the AGEP Network that resulted in an enriching internship experience for an AGEP student on one hand, and a fruitful collaboration for the host organization, on the other. Mahwish Gul, a MADM student from Ruhr University Bochum, shares her experience of working for the "Development and Cooperation" (Germ. "Entwicklung und Zusammenarbeit") magazine: D+C
We wish Mahwish all the best with the rest of her studies and encourage all AGEP Programmes and students to share their success stories.
__________________________________________________________________________________________________
My internship at D+C
Mahwish Gul
I am very pleased to be writing this blog post for the AGEP network about myself and my experiences while undertaking a graduate degree program.
My name is Mahwish Gul and am from Pakistan. I am a development practitioner with seven years of progressive experience in the public health sector. This was one of the reasons that I decided to undertake a second graduate degree to further build on my existing qualification, work experience and in view of my future career aspirations. I opted for a master degree programme in development management called MADM which is jointly offered by the Ruhr University Bochum, Germany and the University of Western Cape in South Africa.
The MADM program is an excellent blend of theory and practice and one of the very few offering cutting edge education in the field of development management. One of the program requirements is an internship program to be completed during the second semester. In view of my past experience and interest in development media and communication, my Department was kind enough to connect me to Development and Cooperation (D+C). D+C is an electronic platform and a print magazine that discusses international-development affairs and explore how they relate to other fields of policy-making, such as security, peace, trade, business and environmental protection.
During my three-month long internship I contributed articles on topics ranging from human rights and social inclusion to media capture and good governance, among others. While I have primarily worked in the field of strategic communication, this was my first experience in journalistic writing. I was very fortunate to have worked directly with the editorial team that guided me throughout my write-ups. The learning curve I experienced in me at D+C is the steepest.
I enjoyed writing but what I cherished the most during my time at D+C was the team spirit and collegiality. It was also my first work experience in an international setting. I believe the success of my internship is evident from the fact that I am still contributing to the journal even after having completed my internship. I wish to continue doing so in times to come. I am presently in Cape Town completing the required coursework before embarking for my field research. Now when I look back the internship experience will also be helping me out in my thesis writing.